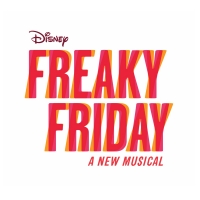 A new musical adaptation of the classic novel by Mary Rodgers and the hit Disney films.
Full Synopsis
Act One
Hi. I'm Ellie. What I'm doing here is writing down my story...my true story...in the form a musical synopsis. At the top of act one, I enter and speak directly to the audience, a theatrical device known as (surprise!) "direct address" ("Prologue"). It's a Friday morning in April and tonight is the Hunt, a major scavenger hunt in my school that happens once a year. My mom, Katherine, is getting married tomorrow (gross) and she's designing and catering her own wedding (boring), and she wishes I wasn't so mouthy (whatever). We meet my best friends Gretchen and Hannah, my super annoying little brother, Fletcher, my mom's fiancé Mike, and her assistant Torrey ("Just One Day").
Because Fletcher has no respect for my stuff, he starts to mess with this amazing hourglass my dad gave me before he died. I yell at Fletcher. My mom yells at me. I ask her if I can do the Hunt. She Says no. We get into an insane fight about how she doesn't understand me and I don't understand her. I'm holding my hourglass, which she yells at me to put down. She tries to grab it but we drop the hourglass and it breaks ("The Hourglass"). One second we are in a fight, the next second I'm in her body and she's in mine! I start to freak out. She tries to calm me down. Somehow the hourglass was magical. I remember that my dad gave her a matching one...which she stupidly sold the to a secondhand shop! We're trying to handle being in the wrong body while making a plan and simultaneously managing the journalist who has just arrived to write a cover story on my mom for Weddings Magazine. We agree to improvise the morning in each other's bodies, meet at a mandatory parent teacher conference (oops), and then go to the secondhand shop to get the other hourglass...after which we can switch back. My mom (in my body) starts to lecture me on all the stuff she wants me (in her body) to do (which, for the record, is not hard). She thinks she can be me and handle a day at my school, but she has no freakin' idea ("I Got This").
At school, my mom meets Adam, the Listmaster for the Hunt (and a boy I have a major crush on) who totally loves my mom's sandwiches. She also meets Savannah, our school's smartest, prettiest and meanest girl. At home in the kitchen, I don't want my mom to seem so boring, so I tell the journalist that her cooking is legendary ("What You Got"). But by accident, ( I swear!) I kind of…smash the wedding cake. In biology lab, my friends pressure my mom (in my body) not to quit the Hunt, Savannah hassles her, and Adam sits right next to her while everyone dissects frogs ("Oh, Biology"). Mike brings the pastor home to discuss the wedding (which, for the record, ugh), but I try to be nice while Mike shares what he's written ("Vows"). At school, y mom unfortunately discovers my tattoo, while I find her cigarettes in the kitchen cupboard! A chorus of parents and kids join the battle over the secrets we keep from each other ("Busted").
On the way to the dreaded conference at school, I run into Adam. It is insane to get to talk to him when he doesn't even know it's me! In the counselor's office, my mom and I  (obviously in the wrong bodies) fight about whose fault it is that I'm doing so crappy in school. Señor O'Brien and Dr. Ehrin think it's me, but Mrs. Luckenbill wants to give me a break. My mom realizes that I've been pretty messed up since my dad died, a fact that I've kept secret ("Somebody Has Got To Take the Blame).
In the hallway, she's still mad that I've ditched class so much, but Ms. Meyers comes around the corner ant yells at my mom (in my body) to get to gym class. I tell her she can't ditch (sweet, sweet revenge!).
I pick up Fletcher then head over to the secondhand shop, but it's gone out of business. Everything has been sold off to the other shops. I start to panic, but then I think of dreamy Adam and I'm like, wait, let's put the hourglass on the list for the Hunt so everyone will look for it (brilliant!). I call my mom in gym (ha ha!) to have her get the hourglass on the list. But instead she tries to ally with Savannah (seriously, who does that?!?) and manages to alienate my best friends, Adam, and the whole class ("Watch Your Back").
On the way home, I decide to tell Fletcher how things really are. He gets kind of teary, but someday he'll thank me ("Parents Lie") Me and my mom arrive late to the rehearsal dinner where everyone's freaking out. When I tell Torrey to relax, she snaps and quits. I find out how bad my mom made my life at school, so I tell Mike I'm rethinking the wedding and he storms out. Me and my mom start fighting same as ever, only in the wrong bodies ("Just One Day – Reprise"), until we realize that my brother has run away!
Act Two
At the top of Act Two, all the guests are looking for Fletcher. Me and my mom try to hold it together even though we are both losing it and blaming ourselves. I hate that everyone keeps asking me what to do, and my mom hates being ignored ("Not Myself Today"). What we don't know is that Fletcher is totally fine, sitting with his puppets and waiting for a bus. Adam comes along and is basically the nicest, sweetest, coolest guy ever, listening to Fletcher's dumb jokes and trying to cheer him up with some philosophy ("Women and Sandwiches").
Back at home, the police arrive and interrogate my mom, which makes her get super testy (welcome to my world), but we both try to get the officers to step up their game ("Bring My Baby (Brother) Home"). While we all get worked up, Adam arrives with Fletcher. When everyone else heads into the kitchen, Adam asks me (in my mom's body) if he could ask me (Ellie) out. I try not to have a heart attack and tell him okay. Then I ask if he could put the hourglass on the list, which would be worth a lot of sandwiches. Gretchen and Hannah come over, I help us all make up, and convince my mom (in my body) to rejoin the team and do the Hunt.
All around the city, Adam gives clues and reminds everyone why it's important to do the Hunt in the first place. God that guy is adorable! I stay home and try to save the Weddings Magazine story for my mom. Since I ruined the cake, Mike comes up with the genius idea of making seven-layer bars instead. I convince Torrey not to quit and the journalist to stay, and we all start baking ("Go"). Fletcher sugar crashes in my lap, and I realize I've been pretty mean to Mike when he's actually an okay guy. I apologize for my behavior (in my mom's body) today and my behavior (in my own body) before that. He tells my mom not to be so hard on me…and says that he loves me. My mind is blown. As he sleeps, I tell my little brother that things in our family will probably be okay and that I love him ("After All This And Everything").
Out with my best friends on the Hunt, my mom (in my body) actually starts to loosen up and have fun. They find everything – including the hourglass! – and catch up to Savannah, but she has the nerve to snatch the hourglass away. In that moment, my mom decides that she's not going to let the pain of the past hold me back, or her back (you get the idea), and basically crushes Savannah – it's awesome! ("No More Fear").
The next morning, the wedding is about to start. I'm in my mom's wedding dress, freaking out, when my mom (in my body) finally gets home. We grab her hourglass exactly as we did mine 24 hours before (The Other Hourglass)… but nothing happens. No magic. It hits both of us that we could actually have to live this way for the rest of our lives. I get really scared, but my mom holds it together…and decides to cancel the wedding. So me and my mom walk down the aisle together, which is beyond weird. We get up to Mike and I just blurt out that wer can't get married. The guests are all like whoa. I explain that Mike is a great guy that is great for our family, and I actually love him, but I cannot marry him. My mom notices the hourglass glowing. Somehow, what I said triggered the magic. She tells me that she loves me exactly the way I am – I say I love her exactly the way she is – and then… we switch back. Whew!!! Now that we're in the right bodies, my mom calls the wedding back on and marries Mike and everything is amazeballs ("Today and Ev'ry Day"). As we all celebrate, I tell the audience that I never expected them to believe me. But everything I told them – and you – is one-hundred-percent true.
Billing
Book By

Music By

Lyrics By
Based on the Novel Freaky Friday by Mary Rodgers and the Disney films.
Requirements
You must give the authors/creators billing credits, as specified in the Licence Agreement, in a conspicuous manner on the first page of credits in all programs and on house-boards, displays and in all other advertising announcements of any kind. You agree to supply to the Licensor full details of all such material for Licensor's approval prior to printing and distribution and supply two (2) copies of the program after printing.
Percentages listed indicate required type size in relation to title size.
CREDITS. You shall incorporate the following credits and comply with all size and other restrictions on the title page of all playbills and programs, and in all houseboards, displays and in all other advertising, press release and any other promotional material, except as otherwise provided below, as follows:
The (Licensee)
Production of
Freaky Friday
                           Book by                                 Music by                               Lyrics by                    
                          Bridget Carpenter                        Tom Kitt                           Brian Yorkey                                     
Based on the novel Freaky Friday by
Mary Rodgers
and the Disney films
The producer billing must be in the form specified above, including the words "Production of" below your billing, which shall be visually contiguous with the title, all so that the audience is informed that you are the producer. Your billing shall be no less than 50% of the size of the logo or artwork title, as measured by the proportion of the average size of your name to the largest letter in the logo or artwork title. In no event may you duplicate the logo and title from any of the Disney films related to Freaky Friday (the "Films") or the novel by Mary Rodgers (the "Novel"), although you separately may license the right to use the stage licensing logo (the "License Logo").  If Disney shall provide a License Logo to Licensee, then Licensee shall use such logo exactly as provided, including fonts.  If you elect not to purchase the License Logo, then you shall submit your logo or artwork title for approval prior to any public use thereof.  The credit to the Authors shall be on a single line and in a size no less than 50% of the regular title (or title in plain-font type), and if there is no regular title, then no less than 20% of the logo or artwork title as measured by the total size of the logo.  The size of the entire credit to the novelist, Mary Rodgers, shall be no less than 40% of the title, and the name "Mary Rodgers" shall be in bold, and the credit to the Disney films shall be 25% of the title. 
SHORTFORM BILLING FOR LEAFLETS AND CLASSIFIED ADVERTISEMENTS
(Point sizes must be in same proportion as set forth for full billing above):
The (Licensee's)
Production of
Freaky Friday
Based on the novel by Mary Rodgers
and the Disney films
ORIGINAL DESIGNS, DIRECTION AND CHOREOGRAPHY.  You are prohibited from copying or otherwise using any of the costume and scenic designs, character designs, direction, choreography, artwork or other intellectual property from any other productions of the Play or the Films or the Novel, although there may be a general similarity to the character's appearances.  You may not copy any of the choreography of any other productions of the Play, in whole or in part.
MTI BILLING.  In accordance with the Dramatic Performing Rights License, all publicity materials (posters, programs, etc.) MUST include the following credit:
Freaky Friday
Is presented through special arrangement with Music Theatre International (MTI).
All authorized performance materials are also supplied by MTI.
421 West 54th Street, New York, NY 10019
Phone: 212-541-4684  Fax: 212-397-4684
VIDEOTAPING.  This license does NOT grant you the right to make, use and/or distribute a mechanical recording (rehearsal, performance or otherwise) of the Play or any portion of it by any means whatsoever, including, but not limited to, audiocassette, videotape, film, CD, DVD and other digital sequencing.  You agree to inform all parents, students and attendees of the above prohibitions against recording the show by means of both a program note and a pre-show announcement.
In compliance with the above condition you MUST include the following warning in your program:
The videotaping or other video or audio recording of this
Production is strictly prohibited.
CO-PRODUCTION. You may share production costs and/or physical production elements (but not casts) of your production of the Play with other licensees, including renting your physical production to other licensees, subject to MTI's approval, but your production shall only refer to your organization as the producer/presenter of the Play.
REPRESENTATIONS AND WARRANTIES.  You hereby represent and warrant as follows:  that (i) You shall comply with all applicable laws, including, without limitation all applicable local laws, and shall present the Play in accordance with the terms of this agreement; and (ii) no rights of any third party are or will be violated by your entering into or performing this Agreement, and you have not made nor shall you hereafter make any agreement with any third party which could interfere with the full performance of your obligations hereunder.
INDEMNIFICATION. You hereby agree to indemnify and hold MTI and Disney (and their affiliates and each of MTI, Disney and such affiliate's respective successors, assigns, affiliates, officers, employees, agents, licensees and lessees) harmless against any and all damages, loss, liability, cost or penalty, including without limitation reasonable attorneys' fees and disbursements resulting from any breach or alleged breach of any representation, warranty or agreement made by you hereunder, or relating in any way to your presentation of the Play, except to the extent caused by the negligence or breach of agreement by MTI. 
Disney Public Image and Reputation. You acknowledge that Disney is extremely sensitive about maintaining the wholesome Disney public image and preserving and enhancing the Disney reputation for consistently offering family entertainment of the highest caliber.  You agree that neither you, nor your employees and representatives, shall take any action which could poorly reflect upon such Disney public image or reputation and you shall at all times manage the production and presentation of the Play in a manner consistent with such Disney public image and reputation.  All staff will be made aware of Disney's standards and will conduct themselves in a manner in accordance with these standards and with the expectations of a family audience.  In addition to the foregoing, you agree not to list any of your sponsors in connection with any advertising or promotion of the Play if such sponsors do business in any of the following categories: alcohol, tobacco and, firearms.  Any violation of the foregoing provisions shall entitle us to immediately terminate this Agreement and to injunctive relief to prohibit any further use of the Play.
Trademarks.  You shall acquire no right under this Agreement to use, and shall not use, the name "Disney" (either alone or in conjunction with or as part of any other word or name) or any fanciful characters, designs, logos or trademarks of The Walt Disney Company or any of its related, affiliated or subsidiary companies:
in any of your advertising, publicity or promotions other than as part of the title of the Play and credits below the title, all as provided in Paragraph 1 of this Rider and to factually describe Disney's role in your production, namely, that Disney is a licensor only of its stage play and not Disney owned production elements, and is not a producer of your show, and that Disney originally produced the Play;
to express or imply any endorsement by Disney of your production of the Play or any other of your activities; or
in any other manner whatsoever (whether or not similar to the uses hereinabove
      specifically prohibited).
Video Warning
If you purchase a separate license to allow non-commercial video recording of this production, you must print the following in your program. ANY VIDEO RECORDING MADE OF THIS PERFORMANCE IS AUTHORIZED FOR PERSONAL, AT-HOME, NON-COMMERCIAL USE ONLY. THE SALE OR DISTRIBUTION OF SUCH RECORDING IS STRICTLY PROHIBITED UNDER FEDERAL COPYRIGHT LAW. If you do not purchase the separate license for video recording, you must print the following in your program. The videotaping or other video or audio recording of this production is strictly prohibited
Included Materials
| Item | Quantity Included |
| --- | --- |
| KEYBOARD1 - CONDUCTOR SCORE | 1 |
| LIBRETTO/VOCAL BOOK | 25 |
| PIANO VOCAL SCORE | 1 |
Production Resources
Resource
CUSTOMIZABLE SHOW POSTER
CUSTOMIZABLE SHOW POSTERS
FULL SCORE ACT 1
FULL SCORE ACT 2
HOW DOES THE SHOW GO ON-10/CS
HOW DOES THE SHOW GO ON?
KEYBOARD PATCH SOLUTIONS
KEYBOARDTEK
LOGO PACK DIGITAL
LOGO TEES SIX-PACK ADULT LARGE
LOGO TEES SIX-PACK ADULT MEDIUM
LOGO TEES SIX-PACK ADULT SMALL
LOGO TEES SIX-PACK ADULT X-LARGE
LOGO TEES SIX-PACK ADULT XX-LARGE
LOGO TEES SIX-PACK CHILD LARGE
LOGO TEES SIX-PACK CHILD MEDIUM
LOGO TEES SIX-PACK CHILD SMALL
ORCHEXTRA
PERFORMANCE ACCOMPANIMENT RECORDING
PRODUCTIONPRO-DIGITAL SCRIPT/SCORE
REFERENCE RECORDING
REHEARSAL ACCOMPANIMENT RECORDING
REHEARSCORE APP
SCENIC PROJECTIONS 2.0
SCENIC PROJECTIONS PRO 2.0
SCENIC PROJECTIONS-STILL
THE ORIGINAL PRODUCTION
TRANSPOSITIONS-ON-DEMAND
VIDEO LICENSE
STANDARD ORCHESTRATION
| Instrumentation | Doubling |
| --- | --- |
| BASS | |
| CELLO | |
| DRUMS | |
| GUITAR | |
| KEYBOARD 2 | |
| REED 1 | |
| TRUMPET | |
| VIOLIN | |