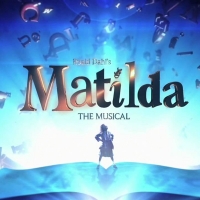 Roald Dahl's Matilda The Musical
The story of an extraordinary girl who, armed with a vivid imagination and a sharp mind, dares to take a stand and change her own destiny.
Full Synopsis
Act One
An ensemble of children open the show ("Miracle") as an amateur ballroom dancer, Mrs. Wormwood, gives birth to Matilda. The self-obsessed new mother is more concerned with missing a dance competition than her newborn daughter, and her similarly shallow used-car salesman husband, Mr. Wormwood, rejects the child when he realizes she is a girl. Time passes and a now 5 year-old bibliophilic and extradorinary Matilda must constantly endure the verbal abuse from her unenlightened family, including her older less-than average brother, Michael. Matilda retaliates by adding hydrogen peroxide to her father's hair oil, giving him a brand-new, bright green hairdo ("Naughty").
Finding solace at the local library, Matilda distracts herself by telling Mrs. Phelps, the librarian, a story about a renowned acrobat and escapologist, who yearned for a child but could not have one ("Acrobat Story I"). The following day is Matilda's first day of school ("School Song"), where her kind and compassionate teacher, Miss Honey, immediately recognizes Matilda's exceptional intelligence and recommends she be placed in the top class with the older children ("Pathetic"). Unfortunately, the cruel, child-loathing headmistress, Miss Trunchbull, refuses Miss Honey's suggestion and gives her a reminder on the necessity of following the rules ("The Hammer").
Back home, Mr. Wormwood, who just lost a group sale to rich Russians, takes out his failing car sales frustration by destroying one of Matilda's library books. Again, Matilda retaliates by adding glue to his hat ("Naughty Reprise (Superglue)"). Back at school, Matilda discovers the cruel Miss Trunchbull punishes disobedient children by locking them in a small cupboard filled with sharp objects called Chokey ("Chokey Chant"), and also witnesses her swing a girl by her pigtails and throw her across a field. The caring Miss Honey pays a visit to the Wormwood's house to share her recommendation that Matilda be placed in an advanced class. Mrs. Wormwood, busy at rehearsal with her dance partner, Rudolpho, could not care less and mocks both her daughter and Miss. Honey ("Loud"). A forlorn Miss Honey feels powerless to help Matilda ("This Little Girl").
In the library, Matilda continues the story of the acrobat and escapologist for Mrs. Phelps. The acrobat's sister, a former hammer-thrower who enjoys frightening small children, arranged a performance that was cancelled upon news of the acrobat's pregnancy. The hammer-thrower is furious, and contractually binds them to perform or otherwise go to jail. ("Acrobat Story II").
Back at school, a boy in Matilda's class named Bruce Bogtrotter has been caught stealing a slice of Miss Trunchbull's personal cake. As punishment, Bruce is forced to eat the entire cake in front of everyone. The class show unanimous support for him ("Bruce"), and upon finishing Miss Trunchbull drags Bruce away to the Chokey.
Act Two
Mr. Wormwood sings television's praises while denigrating the need for reading ("Telly") and Lavender, Matilda's schoolfriend, tells everyone she is going to put a newt in Miss Trunchbull's water jug. The children share their hopes for adulthood ("When I Grow Up") and Matilda vows to put a stop to Miss Trunchbull's cruelty.
In the library, Matilda continues the story of the acrobat and escapologist for Mrs. Phelps. The forced show goes well until a fatal injury at the very end where the acrobat dies in childbirth and her sister is invited to live with the newborn and the escapologist. The hammer-thrower is secretly detestable to the little girl, unbeknownst to the escapologist ("Acrobat Story III").
An ecstatic Mr. Wormwood returns home, having sold the cars to a group of Russians using dishonest methods - which disappoints Matilda. When she scolds him, he locks her in her bedroom where she finishes the story of the acrobat and escapologist. After years of cruelty from the hammer-thrower Aunt, the escapologist father discovers the truth. He vows to always be there for his daughter, and goes out to find the aunt, but is never seen again ("Acrobat Story IV - I'm Here").
The following day, Miss Trunchbull puts Miss Honey's students through a rigorous physical education class ("The Smell of Rebellion"). After Miss Trunchbull discovers the newt in her water jug, she begins to punish an innocent student. Matilda discovers she can move things with her mind and tips over the water jug, causing the newt to climb up Miss Trunchbull, scaring her off ("Quiet").
An astounded Miss Honey invites Matilda over for tea, where the two discover they both have less than ideal family lives. Miss Honey tells Matilda about her terrible aunt, who raised her as a child after her parents died. Miss Honey was legally contracted to pay her aunt back for every expense she procured as a child, and now lives in serenely in an old shed ("My House"). Matilda realizes that Miss Honey is the real-life child of the acrobat and the escapologist, and her aunt is Miss Trunchbull.
At school, Miss Trunchbull forces Lavender to the Chokey by making up a word she cannot spell during a spelling test. The children rebel by misspelling simple words, believing they can't all be sent to the Chokey. Unknown the students, Miss Trunchbull has built many Chokeys. Matilda uses her newfound powers to move the chalk on the chalkboard, terrifying Miss Trunchbull into believing the ghost of her dead brother is out to get her. The children celebrate her screaming exit and their freedom ("Revolting Children").
At the library Mrs. Phelps and Miss Honey reveal that after Miss Trunchbull ran away, Miss Honey's parents' will is discovered. Everything was bequeathed to Miss Honey after all, and she is also made the new headmistress. Matilda has lost her powers, and Miss Honey feels helpless that this special child is being reared in an unloving household. The Wormwoods arrive at the library in an anguished rush, telling Matilda they are fleeing to Spain after the Russian Mafia discovered they we sold broken cars. Miss Honey asks if Matilda can stay with her, but Sergei of the Russian Mafia arrives before a decision is made. Thoroughly impressed by Matilda, Sergei agrees to leave the Wormwoods alone as long as they never have to deal with Mr. Wormwood. ("Priyatna Paznakomitsa / This Little Girl Reprise"). It is agreed that Matilda will now live with Miss Honey ("Bows / When I Grow Up Reprise").
Show History
Inspiration
Roald Dahl's Matilda The Musical, with a book by Dennis Kelly and music and lyrics by Tim Minchin, is based on the Road Dahl book, Matilda.  A children's novel that was published in 1988, it became notable in years thereafter for a film adaptation in 1996 that starred Danny DeVito and Rhea Perlman.  The Royal Shakespeare Company had a desire to bring Dahl's work to the stage in 2009, so they reached out to Kelly, a writer for film and television, and Minchin, a comedian and musician, to work on the show, before beginning to assemble the creative team.
Productions
Matilda premiered at the Courtyard Theatre in Stratford-upon-Avon, England, on December 9, 2010.  After a limited engagement of a month-and-a-half, the musical went to the West End at the Cambridge Theatre.  It was set to begin in mid-October, but heavy construction on the theatre pushed the opening back to November 24, 2011.  The Stratford cast nearly uniformly transferred to the West End, although only one of the young actresses playing Matilda stayed on.
The RSC, who were responsible for the original production, made the decision to bring the show across the pond to Broadway.  It opened on April 11, 2013, at the Shubert Theatre and featured only small changes to the material, despite some initial arguments to rework the show completely to make it more focused towards American audiences (the musical is set in England).  Bertie Carvel and Lauren Ward moved over with the show and reprised their roles as Miss Trunchbull and Miss Honey, respectively.
Cultural Influence
With seven Olivier Awards won in 2012, Matilda holds the record for most Olivier Awards won by a show during a single year.
The West End cast of Matilda has performed at both the 100th "Royal Variety Performance" event on ITV and the event Children in Need.
The four young actresses who alternated the role of Matilda in the Broadway production won the Tony Honors for Excellence in Theatre in 2013.  They are the youngest recipients of the non-competitive award.
Trivia
The British productions of Matilda netted nominations for: a British Composer Award  for Tim Minchin, a Whatsonstage.com Award in 2013 and 2014 for Best West End Show, and an Olivier Award in 2013 for Most Popular Show.  The Broadway production was nominated for eleven additional Tony Awards, including Best Musical, Best Original Score, Best Direction of a Musical and Best Choreography.  It also received Drama League Award- and Outer Critics Circle Award nominations for Outstanding Musical.
Celebrities that have starred in Matilda (aside from those mentioned above) include:  Christopher Sieber (Miss Trunchbull), Adrianna Bertola (Matilda), Paul Kaye (Mr. Wormwood), Craig Bierko (Miss Trunchbull), Eleanor Worthington Cox (Matilda), Steve Furst (Mr. Wormwood), Lesli Margherita (Mrs. Wormwood), Kerry Ingram (Matilda), Taylor Trensch (Michael), Robert Madge (Reginald) and Jill Paice (Miss Honey).
Critical Reaction
"An evening of unadulterated bliss.  Writer Dennis Kelly and composer and lyricist Tim Minchin go to the top of the class with this anarchically joyous, gleefully nasty and ingenious musical adaptation of Roald Dahl's story."
– The Guardian
"The most satisfying and subversive musical ever to come out of Britain... its melding of song, dance and story it s as classic as Oklahoma! ...[Matilda The Musical] works with astonishing slyness and grace to inculcate us with its radical point of view."
– The New York Times
"You have to go back to The Lion King to find a show with as much invention, spirit and genre-redefining verve. ...Minchin, a British stand-up comedian and musician, has written a score that seems all but woven into the scenery simple but distinctive tunes, with modest orchestrations (just a few horns, percussion and piano), intricate lyrics, a touch of jazz here, or wailing rock there, but all of a piece, integral to the show and like nothing else."
– TIME Magazine
"Utterly exhilarating.... [a] balance between gleeful, grotesque, fun and heart-tugging poignancy, brilliantly drilled dynamism and warm, unforced charm."
– The Independent
"Smart, quirky and sublimely good fun. ...A moving and subtle spectacle which will have kids in stitches and adults in tears. It is guaranteed to delight anyone who s ever been a child."
– TimeOut
"Once in a blue moon, a show comes out blazing and restores your faith in Broadway. Matilda The Musical is that show."
– The New York Post
"An absolute cracker of a show, bursting with dynamism, fizzing with verve. ...Irresistible and ingenious."
– The Daily Express
"Hilarious, moving, glorious. ...This show indeed has something miraculous about it."
– The Daily Telegraph
"Easily the standout musical of the decade. ...Heart-tugging and inexpressibly moving. ...The audience are sent out of the theatre glowing with emotion."
– The Sunday Times
"This funhouse fairy tale is by turns riotous and poignant, grotesque and menacing, its campy comic exaggeration equaled only by its transporting emotional power... the show has been adapted with narrative ingenuity, wit and enormous heart by playwright Dennis Kelly... Minchin's playful lyrics can be beautiful in their simplicity or hilariously clever in their irreverence."
– The Hollywood Reporter
Outer Critics Circle Award
2013
-
Outstanding Book of a Musical,
Winner
(Dennis Kelly)
2013
-
Outstanding Set Design of a Musical,
Winner
(Rob Howell)
Tony® Award
2013
-
Best Actor in a Muscial,
Nominee
(Bertie Carvel)
2013
-
Best Featured Actor in a Musical,
Winner
(Gabriel Ebert)
2013
-
Best Featured Actress in a Musical,
Nominee
(Lauren Ward)
2013
-
Best Direction Of A Musical,
Nominee
(Matthew Warchus)
2013
-
Best Choreography,
Nominee
(Peter Darling)
2013
-
Best Orchestrations,
Nominee
(Christopher Nightingale)
2013
-
Best Scenic Design of a Musical,
Winner
(Rob Howell)
2013
-
Best Costume Design of a Musical,
Nominee
(Rob Howell)
2013
-
Best Lighting Design of a Musical,
Winner
(Hugh Vanstone)
2013
-
Best Musical,
Nominee
(Matilda The Musical)
2013
-
Tony Honors for Excellence in Theatre,
Winner
(Sophia Gennusa, Oona Laurence, Bailey Ryon, Milly Shapiro)
2013
-
Best Book Of A Musical,
Winner
(Dennis Kelly)
Drama Desk Award
2013
-
Outstanding Musical,
Winner
(Matilda The Musical)
2013
-
Outstanding Book of a Musical,
Winner
(Dennis Kelly)
2013
-
Outstanding Featured Actor in a Musical,
Winner
(Bertie Carvel)
2013
-
Outstanding Lyrics,
Winner
(Tim Minchin)
2013
-
Outstanding Set Design,
Winner
(Rob Howell)
New York Drama Critics Circle Award
2013
-
Best Musical,
Winner
(Matilda The Musical)
Connect
Billing
Book by

Music and Lyrics by
Based on the book, Matilda by Roald Dahl
Requirements
You must give the authors/creators billing credits, as specified in the Licence Agreement, in a conspicuous manner on the first page of credits in all programs and on house-boards, displays and in all other advertising announcements of any kind. You agree to supply to the Licensor full details of all such material for Licensor's approval prior to printing and distribution and supply two (2) copies of the program after printing.
Percentages listed indicate required type size in relation to title size.
You agree to bill the Play and the Authors in all programs (on the title page), houseboards, displays and in all advertising and all paid publicity, in the following manner:
Roald Dahl's
MATILDA
The Musical
| | |
| --- | --- |
| Book | Music & Lyrics |
| DENNIS KELLY | TIM MINCHIN |
You also agree to include the following credits on the title page of all programs for the Play, in a size of type no smaller than the credit accorded to the designers:
"Matilda was first commissioned and produced by the Royal Shakespeare Company and premiered at The Courtyard Theatre, Stratford-upon-Avon, England on 9 November 2010. It transferred to the Cambridge Theatre in the West End of London on 25 October 2011 and received its US premiere at the Shubert Theatre, Broadway, USA on 4 March 2013."
You also agree to provide the following credit to the orchestrator of the Play wherever customary on all programs and in all paid advertising and publicity (except for (a) classified advertisements and other small advertisements where none of the creative team other than the authors, the director, choreographer and set and costume designer are billed, (b) advertising and publicity where only the title of the Play is mentioned and/or where credit is given only to the authors and/or to the theater, and (c) radio, television and internet advertising, substantially as follows (in a size no smaller or less prominent than the largest or most prominent credit accorded to any of the designers):
Orchestrations and Additional Music – Chris Nightingale
SHORTENED BILLING: In advertisements of 1/4 page size or less or where only the title of the play, performance dates and venue are provided, the following "shortened billing" is permissible:
Roald Dahl's
MATILDA
The Musical
AUTHOR/OWNER BIOS:
In addition, you agree to include the Authors' and Roald Dahl's approved biographies in all programs of the Play that include biographies of any other creative team members. Bios can be found below or at
www.mtishows.com/about/author-bios. Note:
you must include the following social media links with the Dahl bio wherever it appears. Additionally, all professional companies licensing the Play shall provide the following links in their programs (inclusion of the links in the Roald Dahl bio is acceptable):
Dennis Kelly:Work for theatre includes Debris, Osama the Hero, After the End, Love and Money, Taking Care of Baby, DNA, Orphans, The Gods Weep, and The Ritual Slaughter of Gorge Mastromas. He has written the book for the new musical of Pinocchio which opens at the National Theatre at the end of 2017, and in 2018 his new play Girls and Boys opens at the Royal Court. His plays have been performed worldwide and to date have been translated into nearly forty languages. For television he co-wrote and co-created Pulling and wrote and created Utopia, and for film he wrote the screenplay for Black Sea, directed by Kevin MacDonald. He also wrote the book for the Olivier and Tony winning Matilda the Musical. In 2010 DNA became a set text on the GCSE English Literature syllabus.
Tim Minchin: Tim is a musician, actor, comedian, writer and director. He's toured extensively in the US, UK and Australia, performing solo, with bands, and with symphony orchestras. He's released five DVDs, the most recent recorded with the Heritage Orchestra at the Royal Albert Hall. Screen acting credits include Robin Hood Origins (2018), Secret River (2015), and Californication (Season 6 - 2013). Stage acting credits include Rosencrantz and Guildenstern are Dead (Sydney Theatre Company) and Jesus Christ Superstar (UK/Australia tours). Tim has written extensively for theatre, and is the composer-lyricist of Matilda the Musical (with Dennis Kelly) and Groundhog Day the Musical (with Danny Rubin).
Roald Dahl: Roald Dahl (1916-1990) was the author of Charlie and the Chocolate Factory, Matilda, The BFG and many more of the world's best-loved children's stories. He remains one of the world's greatest storytellers and is celebrated annually by the world's biggest author-based event, Roald Dahl Day – which is recognised across the globe on 13th September.
His first children's story, James and the Giant Peach, published in 1961 and was a huge hit. Every subsequent book became a best-seller.
Today, his stories are available in 59 languages and, by a conservative estimate, he has sold more than 250 million books. Many of these stories have also been adapted for stage and screen, including the 1971 film classic Willy Wonka and the Chocolate Factory, Wes Anderson's acclaimed Fantastic Mr Fox, and the Royal Shakespeare Company's multi-award winning production of Matilda The Musical.
Note: Licensees must include the following with the Dahl bio:
NOTE ON LOGO:
All first-class foreign language licensees are required to use the Dahl branded logo (which shall not, for the avoidance of doubt, be licensed for use by non-first class professional and amateur licensees).
The videotaping or other video or audio recording of this production is strictly prohibited
Included Materials
| Item | Quantity Included |
| --- | --- |
| ERRATA LIST | 1 |
| LIBRETTO/VOCAL BOOK | 30 |
| PIANO VOCAL SCORE | 1 |
Production Resources
Resource
CUSTOMIZABLE SHOW POSTER
FULL SCORE ACT 1
FULL SCORE ACT 2
HOW DOES THE SHOW GO ON-10/CS
HOW DOES THE SHOW GO ON?
KEYBOARD PATCH SOLUTIONS
KEYBOARDTEK
LOGO PACK DIGITAL
LOGO TEES SIX-PACK ADULT LARGE
LOGO TEES SIX-PACK ADULT MEDIUM
LOGO TEES SIX-PACK ADULT SMALL
LOGO TEES SIX-PACK ADULT X-LARGE
LOGO TEES SIX-PACK ADULT XX-LARGE
LOGO TEES SIX-PACK CHILD LARGE
LOGO TEES SIX-PACK CHILD MEDIUM
LOGO TEES SIX-PACK CHILD SMALL
ORCHEXTRA
PERFORMANCE ACCOMPANIMENT RECORDING
PRODUCTIONPRO-DIGITAL SCRIPT/SCORE
REFERENCE RECORDING
REHEARSAL ACCOMPANIMENT RECORDING
REHEARSCORE APP
REPLICA GUIDE
SCENIC PROJECTIONS
SCENIC PROJECTIONS PRO
SCENIC PROJECTIONS-ANIMATED
SCENIC PROJECTIONS-STILL
STAGE WRITE APPLICATION
SUBPLOT CUSTOMIZED SHOW POSTER
TRANSPOSITIONS-ON-DEMAND
STANDARD ORCHESTRATION
| Instrumentation | Doubling |
| --- | --- |
| BASS | ACOUSTIC BASS , ELECTRIC BASS |
| CELLO | |
| GUITAR | ACOUSTIC GUITAR , ACOUSTIC NYLON , ELECTRIC GUITAR , SPANISH GUITAR |
| KEYBOARD 1 | |
| KEYBOARD1 - CONDUCTOR SCORE | |
| PERCUSSION | BASS DRUM , BONGOS , CHINESE GONG , CLAPS , COWBELL , CRASH CYMBALS , DRUM KIT , DUCK CALL , FINGER SNAPS , GLOCKENSPIEL , GRAN CASSA , HIGH VIBRASLAP , MARK TREE , MOUNTED TAMBOURINE , PAD , PIATTI , SFX PAD , SHAKER , SLAPSTICK , SNARE DRUM , SUSPENDED CYMBAL , TAM-TAM , TAMBOURINE , TIMPANI , TRIANGLE , VIBRASLAP , WOODBLOCKS |
| REED 1 | ALTO SAXOPHONE , CLARINET , FLUTE |
| REED 2 | BASS CLARINET , CLARINET , TENOR SAXOPHONE |
| TROMBONE | BASS TROMBONE , TENOR TROMBONE |
| TRUMPET | CORNET , FLUGELHORN , PICCOLO TPT B FLAT , PICCOLO TPT IN A , TRUMPET |
| TRUMPET 2 | CORNET , FLUGELHORN , TRUMPET , TRUMPET IN E FLAT |