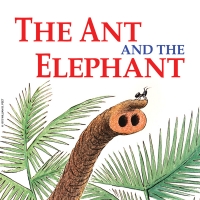 No billing information found.
Included Materials
Production Resources
Based on the classic children's book, comes the family musical about the power of one "good deed."
Show History
Inspiration
The Ant and the Elephant is a family musical from the creative team behind The Musical Adventures of Flat Stanley. It is based on the children's book of the same name written by William Peet, an animator most well known for his work in a variety of Disney films. The book, in turn, is based on an Aesop fable called The Ant and the Dove, which tells the story of a symbiotic relationship between the titular characters. The Ant and the Elephant expands the story for a variety of animals. It also includes a writer character named Bill, modeled after the writer, Peet.
Productions
The Ant and the Elephant has been performed with such notable theatre companies as The City University of New York, Work Light Productions, Montalvo Arts Center and the State Theatre in New Brunswick, New Jersey.
Connect